I'm working on Sankofa: An African Collective Company.
Sankofa, which is Ghanaian for "Return and Fetch It", will be an African company and the ultimate symbol of togetherness. As Originals, we owe it to our past, present and future to think black, live black and progress black. When I spoke to a good friend of mine and she told me that Asians were taking control of her industry while she watched utterly powerless as blacks patronized their shops, I knew that something had to be done!
Black Family, we control NOTHING!
We own NOTHING!
We produce NOTHING!
Yet be brag about our "purchasing power." That is utterly ludicrous. The black dollar does not turn over ONCE, not once! Yet we rush to buy Baby Phat clothing, Micheal Jordan sneakers and headphones from Dr. Dre. Ask yourselves one question: What are these Negroes doing for their community? Then why do you continue to patronize them? Why buy from Asians and Jews who give nothing back to your community except cheap materials and foul language when you enter their stores? Buy black and black only!
Shaquanda Mattox, a very talented young woman, will be commissioned for her variation of this icon bird:
Remember her, by the way? She made me this along with X, my good buddy:
Here is her store:
https://www.etsy.com/listing/127440527/i-am-not-my-hair?ref=v1_other_2
And there's the very talented Charmaine of the Tambo Collection: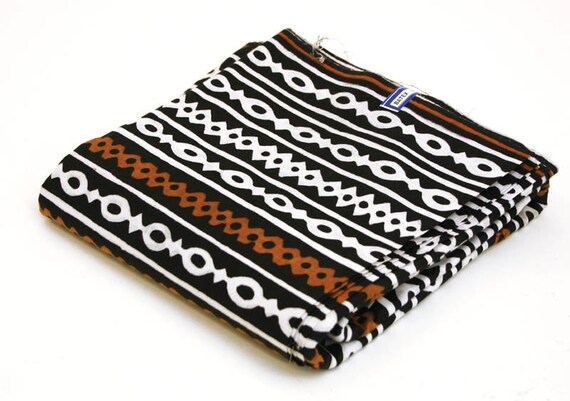 I brought this from her as my head scarf! I also have her necklaces. Please do not buy from Asians. Charmaine has all that you need in her beautiful African store. Visit her here:
http://www.tambocollection.com/
https://www.etsy.com/shop/tambocollection?ref=shop_sugg
And the very talented Trojan Pam:
I brought Death of a Dark Nation, an incredible read! Please support her blog and her books. Do not buy from Amazon or Borders. Pam has all that you need to know about the black struggle including ways to uplift and educate yourself.
Visit her here: http://racismws.com/bookstore/
And the beautiful Megan Dorsey:
Who searches for vintage finds and brings them to your neighbourhood! Why buy from Jay-Z who does nothing to help or support the black community? Megan is available and willing to give your wardrobe elegance and style. Visit her here: https://www.etsy.com/shop/SeventhVintage?ref=seller_info_count
And the Goddess herself, Ajua Love:
Who practices deep African meditation and sells healing crystals for your mind and soul. Why shop with Jewish stores for 3 times the price? Keep the money with within our community and visit Ajua here: http://ajualuv.storenvy.com/
Then we have the artistic, curvaceous beauty, NZinga of Infiniteeart:
Who makes prints that will make your jaw drop! I brought this tee from her:
Buy a tee this summer from her here:
Mr. Marcus Kwame, the soulful artist:
Who deserves to have his pictures and drawings hung from your walls. Why buy from European stores when you can have a piece of authentic black art? Visit him here:
And for your organic skin and hair care needs, now including pets!
Woof 'N Hoof: Organic Animal Shampoo
UrbanFire Products is having a June sale on hair care products and soaps. Buy any three products, get a free bar of soap! I need to move my inventory to make room for the fall collection so support my shop! I also have a referral program. Check it out here:
http://www.etsy.com/shop/urbanfireproducts
This truly takes a joint effort on all of our parts. When I need fabric, I know where to go. The same for books and jewelry. It is a conscious choice to shop black, think black, breathe black, eat black, sleep black and function black. Other races know, instinctively, that they either stick together or die. They do not need to plead with each other and beg for "assistance" of any kind. It is an almost unspoken rule that they must function together…collectively, like a well oiled machine lest they perish.
Dr. Anderson's wife gave me grim statistics on our future and it's not hard to see these changes taking place; from the closing of black schools, to the closing of black-owned farms, to the taking over of the 9th ward in L.A. by rich, white land owners and developers, to our children having nothing to eat but fried, greasy food and finally, to the re-colonization of Africa by the Chinese, the Koreans and the Japanese. We must take responsibility for each other and our actions and consciously Return and Fetch It.
Once I asked my Chinese friend how her people could just come here with nothing and in 5 years have supermarkets, spice stores, laundromats and the like. Her response? "We don't compete with each other and there's no jealousy." Blacks are the only race who feel angry, envious and competitive when one of us is trying to be successful. Slavery has done a number on us but it's not too late to fix it. I've been told, unfortunately, by the black business owners that I've promoted here about other races trying to sabotage them and take business away from them. They only way that can work is if we fall for it! If we do not support other races, they'll have no economical power over us.
Every other race will promote each other's businesses by word of mouth. No advertising needed. It is this method that we must employ to have success with each other. Amos Wilson, amongst others, taught us that when you create a black-only organization and keep the money circulating between us, everybody wins. If only one person has 100 dollars they are limited. If 1,000 people have 100 dollars each and pool their money together and buy just from each other, they create automatic wealth.
When you start black owned businesses, no matter how small, everybody wins. When you tell every single person you know to shop with Miss Pam for books or email Shaquanda for graphic arts, or buy from Charmaine for African clothing and prints, we all win. Sankofa will be a work in progress but I cannot do it alone! WE HAVE 1 TRILLION DOLLARS IN SPENDING MONEY YET WE HAVE NOTHING OF OUR OWN! Consumer power is a farce if you are giving money to people who do not look like you! I need your help…ALL of you. Please pass this around to as many Africans as possible and urge them to buy black. If you know of anyone, and I do mean anyone, who has a black owned business, please send them here to this post. When they make a comment, I'll have their email addresses and I'll contact them personally and write a post on them. This includes ALL black companies like, plumbing, hair salons, seamstresses, chefs, etc…As long as it's black, I will not turn them down. And it's FREE.
Let's return and fetch it.