Dear White Man…
(The person I feel sorry for the most is the dog)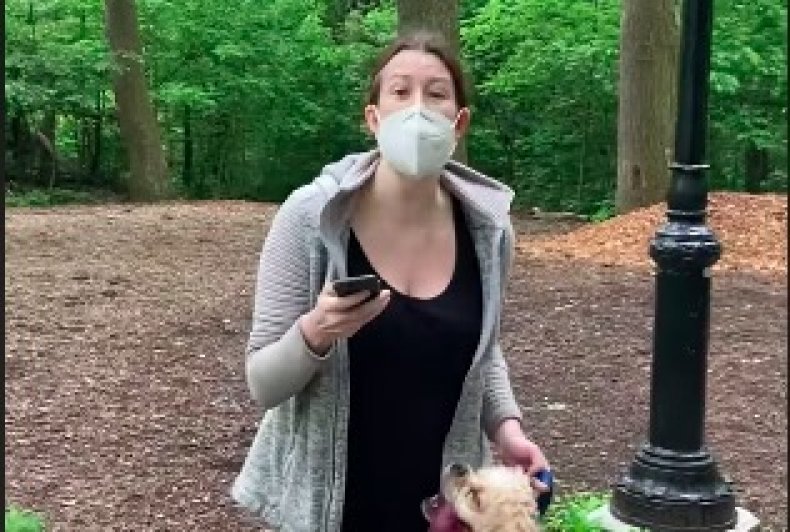 After receiving a barrage of letters, I decided to come out of my rest to speak on this never ending issue involving racism in America.
I write this letter not to Black People, but to the White Man, the Dominant One, the Ruler of this Realm, the Judge, Jury and Executioner.  This letter is not a letter of admonishment. I've done plenty of that over the years. This letter is to warn you of the monster that you've created.
In your quest for Power, you've uplifted your Womb, and rightfully so, to the extent that she is now an unstoppable machine that will only serve to your detriment. With her phony tears and her righteous indignation, this woman, your woman, will be the catalyst for the next Major Racial Event that will spark the potential downfall of your carefully crafted empire.
It is because of your doing, your ready-made excuses for her bad behaviour, your willingness to look the other way when you know she is in the wrong that will propagate your demise. Black Rage is GROWING steadily. Asian Rage is growing steadily. I've even see videos on Youtube where brown skinned, non-blacks are tired of the shit. Do you honestly believe that you can fend off 95% of the world's population? 
Every time your woman indulges in her antics, ( perhaps she should take up knitting?). it makes YOU look bad. After all, what good is a Patriarchy that cannot control its womb? What good does it serve you when it soils your reputation in the eyes of the world? This is a question that the black woman is now asking herself privately after realizing her black man isn't worth a Goddamn!
In the very, very, very near future, your woman will be the catalyst for the Revolution. She will be the Racist Spark that ignites the Nation into bloodshed. Her fakery and trickonomics will rupture like an over ripe pimple and YOU will be the face of it all. What the planet will witness is you pulling the trigger. Not the female voice that made the phone call from the confines of her 3 bedroom, suburban home.
The white woman at the top of my page is like EVERY other white female I've met in my life.
Angry
Entitled
Bored
Racist
Fake
Mentally ill
Blameless
Self Serving
They all look alike to me now.
I hope you'll read this letter and understand that in war, they are no winners. In war, everyone suffers. In war, you lose a piece of your soul.
Mark my words…
it's…
c o m i n g.