Revelations 2:1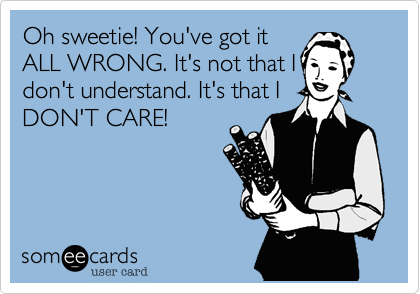 2020 is almost here.
As I reflect on 2019, many things come to mind.  A few of them are the dozens of private letters I have received from black women on their struggles, their losses, their wins and their revelations. The most powerful women on the face of the Earth is at a crossroads again.
At the risk of sounding melodramatic, the fate of the black race, and incidentally the human race itself, lies in your hands. I've taken some time to read heartfelt comments from various sources. I've had phone calls with friends of mine, tired and worn out, looking for a different route. I've watched silently as women who look like me struggle with the most important decision of their lives.
Where do we go from here? 
Our eyes were FORCED open by the very men in our communities and families.  My own family member commented on a particular disdain for his Mother yet called to borrow money to fund his non-black woman's lifestyle. An affluent black male insulted my appearance in public in favour for his white wife, but then went on to explain the importance of black women supporting his company.
He did this with a serious face and meant every single word while his white wife stared at me.
This reminds me of a woman's private email:
"Black men really do believe that they own us. They have a right to us. We are not deserving of being fought for like every other woman on this planet. We're just supposed to be there for them with money, sex, a place to live, encouragement, conversation, meals and all the help they need. But it's never returned. And if we ask for it, like any sensible woman should, we're Gold diggers and we're in cahoots with the evil white man. The harsh truth is, they hate us and it's time we realized it and accepted it."
In 2020, it is my hope that the black woman will recognize her full potential and begin making life altering choices. Why? Because beginning in March-April of 2020, Trump will be cutting food stamps and changing rules as to who can apply. Section 8 vouchers will be removed from the books in certain heavily populated black areas. WIC will cease for low income mothers. Reduced lunches and free lunches will no longer be available. Teachers are leaving the profession due to violent black children and schools are shutting down due to lack of funding. My very good friend and blogger told me that black boys are having sex in stairwells, prostituting young girls of all races for weed and hitting their teachers. THEY ARE IN ELEMENTARY SCHOOL!
All these factors spell utter disaster for the black woman who is left alone to raise her illegitimate children BY HERSELF, who is working two part time jobs at 8.25 per hour and cannot afford to pay rent BY HERSELF, who is left with 60,000 college loans and has Debt Collectors calling her phone every day demanding to know when their money will be sent, who is caring for her sick aunt and can't afford to buy her diabetes medicine.
The black man, despite his rhetoric, left the black woman the moment he figured out that she was holding him back.  He knew that he would be better able to assimilate into white society and saw his ticket out in her:
And made absolutely no apologies for his decision.
And neither should you, Black Woman.
Rough times are ahead. As I travel, I see the raw evidence in the downtown Portland area. Homelessness is skyrocketing, rent is out of control, the drug crisis is unmatched and it has become a war zone to survive. Survival is a funny thing with humans. It's a natural instinct or at least it should be. Our natural instinct to live has been quelled over the past 400 years. It has been deliberately manipulated to work against our favour.
The time for you, black woman, to decide if you want to live and thrive is now.
Don't get caught up in this game of "Reel them back in when it suits us only to throw them away when it doesn't." The future is looking very unkind for a certain type of black woman.
Decide which type you want to be.