Why Are Black People Stuck?
(ringing phone)
Me: Hello?
X: Hi Truth. What are you doing?
Me: Working. What's up?
X: (sighs) What happened to black people?
Me: What do you mean?
X: It's like we're stuck. Every avenue we turn, every direction we go down, everywhere we go, we're just stuck and can't get out. What's wrong with us why we can't come together and just do this?
Blogging has taught me some things over the years. The most important ones, to my understanding, is how desperate, lonely and sad most black people are and how desperate, frightened and mediocre white people are. The two observations are 100% intertwined as one cannot exist without the other. So the question remains:
Why are black people stuck?
This seems like an easy thing to answer.
Slavery
Police Brutality
Poison foods
Poison water
Chemtrails causing illnesses
Poor employment opportunities
High incarceration
The list goes on and on.
During my re-education process, I came to the conclusion that despite the claims of our alleged inferiority, if the same practices were done to any other race of people, they would have surely died off by now. This is one of the many underlying reasons why all races that side with white supremacy have a raw, seething envious hatred for black people.
Removing my emotions, a very hard task, from logic has put me in a different state of mind.
Therefore what I'm about to say will be difficult for you to hear.
Why are black people stuck?
Because some of us want to be.
Life on The Plantation has become so comfortable, so easy, so jovial, why would anyone in their right minds want to leave? You get:
Food ( that's filled with poison)
A nice home ( that technically belongs to the Queen of England)
A sexy car ( with high interest rates)
Beautiful Clothes ( made in China with the cotton sprayed with poison)
Money ( that can't seem to pay all the bills so a second job is in order)
And all the sex, sex, sex, and more sex you can handle. Especially the best sex ( in your mind) on the planet:
The only drawback for all these (false) advantages is the loss of your African self, your African mind and your Soul.
We must remember that even during slavery, there were slaves that REFUSED to help with organizing Resistance, REFUSED to take part in overthrowing the Evil Pale Demon, REFUSED to help send important messages to other slaves regarding the status of their sold loved ones and REFUSED to partake in any activity, big or small, that helped with their own liberation.
We must remember that always.
Why are black people stuck?
Remember him?
Neanderthal, masonic, wiccan-priest joo, tommy Hilfiger
Hilfiger once stated that he didn't make his clothes for blacks to enjoy.
What was our response?
First we complained. Then ranted. Then screamed at his racism. Then we rushed out and bought MORE of his clothes to prove to him," I can and will wear your $900.00 jeans, you racist fucker!"
Why are black people stuck?
I get letters from readers all the time. Some give me permission to reprint them with anonymity. I got one very nasty letter from a female who repeatedly chastised me for feeling the need to "arm myself" on days where my resolve isn't strong. She scolded me on why, "…someone like yourself who preaches black power should wrap your hair and spritz yourself with Florida Water to ward off negative energies. Why do you need to do that if you're so powerful?"
I read her letter and wondered two things
In the time it took to her to write me a very lengthy letter to challenge me, what else could she have done? And secondly, what person engaged in warfare DOESN'T arm themselves from attacks? Even our ancestors wore protective amulets while they slept: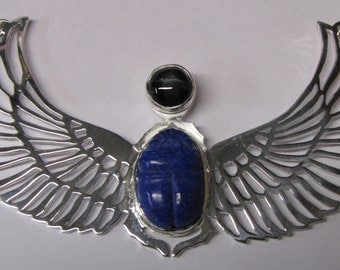 Why are black people stuck?
Why are our children and adult females rapidly disappearing from us?
Because we don't give a damn about them.
Name one race on this earth that would allow this to happen without raising Cain? Without going door to door and PHYSICALLY knocking on each door, in the rain and snow, to ask each neighbor, "Have you seen my son?"
Do you think our Spiritual Enemy would allow their Military Manufacturing Center AKA The White Female to go missing WITHOUT his (alleged) knowledge?
But black people are too busy to care if their children are home, if they ate, where they've been, the names, first and last, of their friend, and their ENTIRE school schedule with ALL the names of ALL their teachers.
Why are black people stuck?
Black people have become too complacent with our bondage.
We now enjoy our poisons.
It feels good to drive around in a $90,000 BMW to let the world know, "I've made it."
It feels good to live in a house worth $500,000 to let the world see, "I can live like this too."
It feels good to have all the false comforts of this ill-gotten, Eurocentric society to let yourself know, "I can be like them too."
There's just one problem with this way of thinking.
If you have to beg for these things, you'll never be free.
That's why you see communities of EVERYONE ELSE working together except black people who always find some excuse to not work together.
"I don't like her."
"I don't like Trinidadians."
"She thinks she too cute."
"He's not man enough."
"I heard bad things about him."
You know exactly what I'm talking about.
Why are black people stuck?
Because we're not ready to be free.